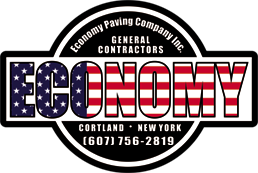 About CNY Alliance
CNY Alliance, LLC is continuation of the successful joint venture relationship between the Rifenburg Companies (Troy, NY) A. Servidone/B. Anthony Construction (Castleton, NY) and Economy Paving Company, Inc. (Cortland, NY).
This joint venture has recently completed the conversion of the New York State Thruway to the cashless and automated system of recording and tolling its patrons. The safe and on-time completion of that project has led to the continuation of the partnership.
Each of these well-established companies contributes a unique expertise and proficiency to the efforts of the team. The result is a J/V team capable of all aspects of heavy-civil construction; completed with a priority on safety and a proclivity for on-time and on-budget project completion.
Employment
CNY Alliance is now taking employment applications.
Employee Resources
Employees of CNY Alliance can use the following resources as needed.